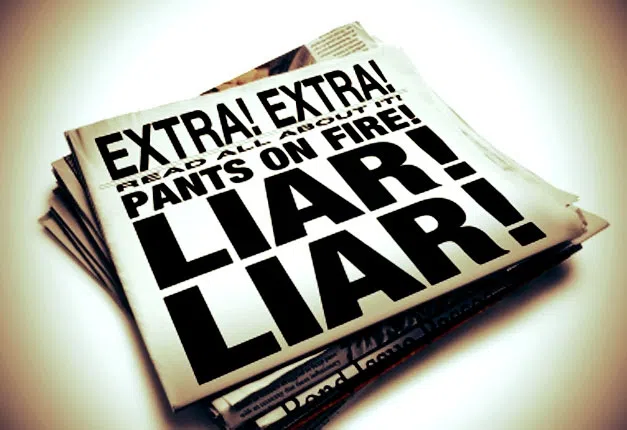 It's never OK to lie!
Ok….. maybe once in a while.
Depending on the situation.  Lies can be good.  Sometimes the truth will hurt and sometimes a lie is the best option.  But 'white lies' are extremely common.  DirecTV asked 2,000 people what kind of lies they tell on a daily basis.  Most of them I have heard before.  Take a look below to see if you have used these in the past.
Top Ten White Lies:
10 – No you don't need to lose weight
9 – I'll be ready in 15 minutes
8 – On my way
7 – Leaving in 5 minutes
6 – This meal you made is delicious
5 – Let's keep in touch
4 – I didn't see your text
3 – Sorry, I'm sick
2 – I love this present
1 – I'm fine
FoxFM doesn't know this…. but my Resume is COVERED in lies!  Suckers, they ended up hiring me!