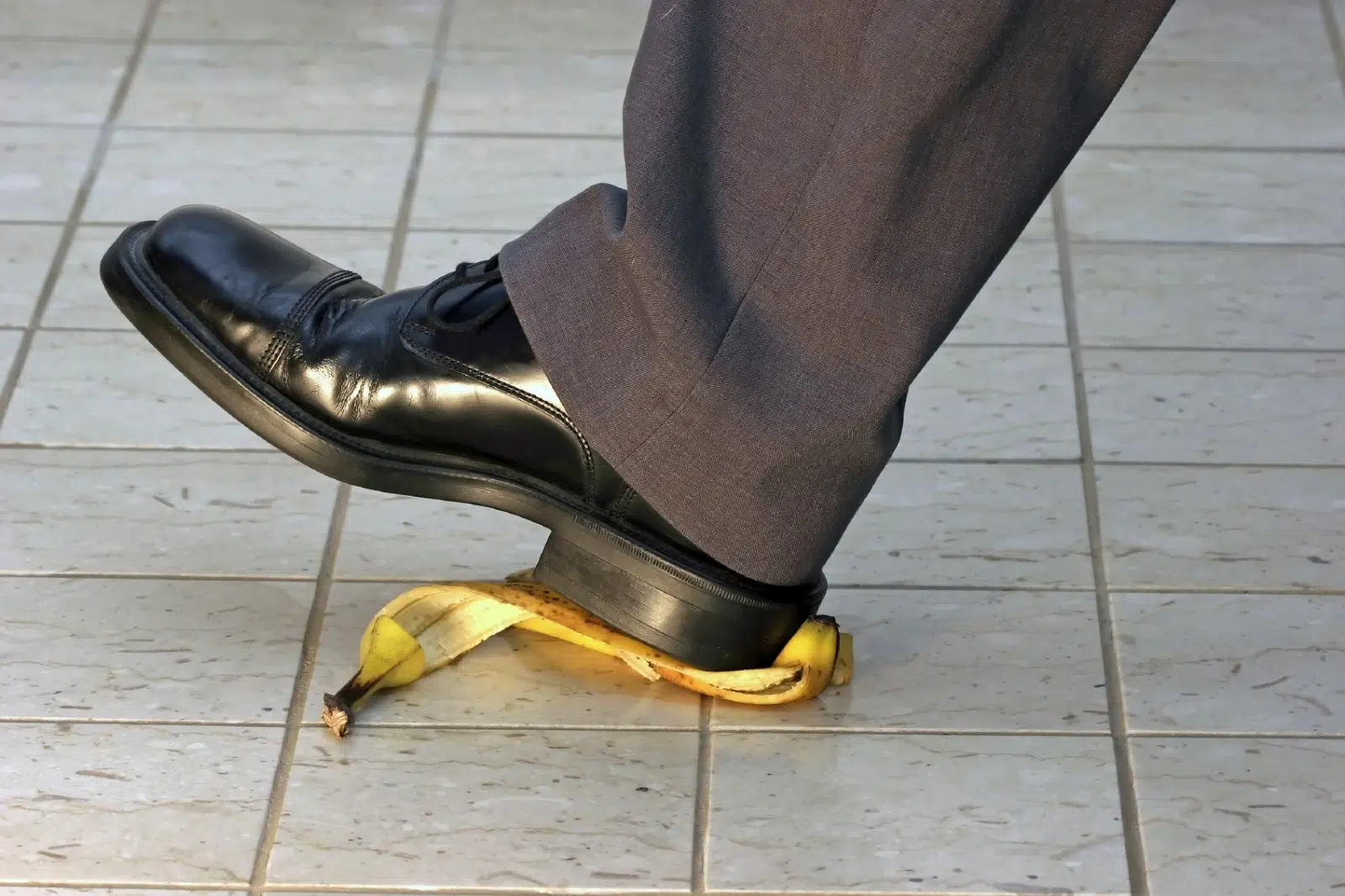 We have all see cartoons where someone wipes out on a Banana peel. Teens online decided to see if this was true.
They quickly learned…. yes.  Yes they are very slippery. 
It looks painful, but hilarious to watch.
Start the trend… #BananaPeelChallenge
It all started with twitter user Jason Oakes…. SPOILER: It doesn't end well.
yall I tried to see if banana peels were rlly slipper like in cartoons & I slipped & tried 2 catch myself w/ a cup.. pic.twitter.com/6dvg5BlnHB

— jason oakes (@jaasonoakes) March 27, 2016
That was the first post on Sunday, it generated thousands and thousands of retweets and views.
After that. Everyone wanted to try it.
#bananapeelchallenge @jaasonoakes pic.twitter.com/3MGoiLCkMg — annalise odegaard (@annaliseodegaar) March 28, 2016
So there's this thing going around, so I decided try it too😅🍌 #bananapeelchallenge @lilliecrawford_ @jaasonoakes pic.twitter.com/0s7pprZG4I

— Kaden Kozlowski (@Destiny_kaden) March 28, 2016
I CANT BREATHE #bananapeelchallenge pic.twitter.com/PTBFdyJrql — alex hill (@Alextrevon) March 28, 2016
Stupid people make the internet very entertaining! I could watch people wipe out all day long!
Did Mario Cart not teach these people anything?