Back for another year! The U of Manitoba and U of Saskatchewan women's hockey teams return, and this year we have the U of Regina joining!
Join us for the September 15-17th weekend and watch:
University of Regina vs University of Saskatchewan
University of Saskatchewan vs University of Manitoba
University of Manitoba vs University of Regina
We are exciting to have the university players run on-ice camps for age groups U7 – U18 throughout the weekend. And of course – the banquets and activities evening for all the on-ice camp participants and the university teams to come together!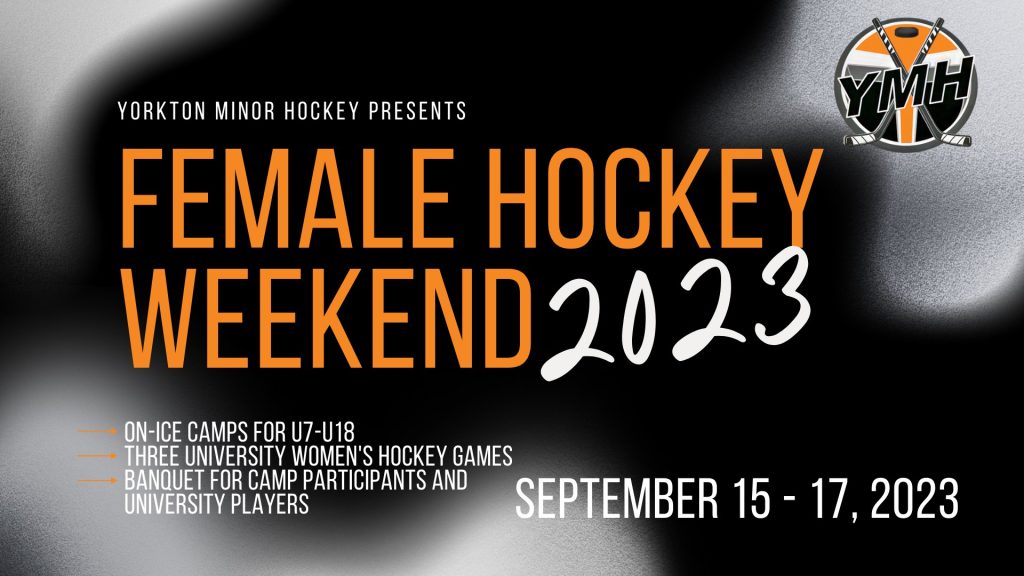 WHEN
September 15, 2023 5:00 pm – September 17, 2023 3:00 pm
VENUE
Gallagher Centre
455 Broadway Street West, Yorkton, SK