Join us Tuesday, October 17 and celebrate Disability Employment Awareness Month!
Thank you to the Yorkton Chamber for inviting our Partners in Employment team to present on supported employment at this month's Chamber Luncheon. We are honored and looking forward to next Tuesday!
To purchase your ticket contact the Yorkton Chamber at 306-783-4368.
We look forward to seeing you there!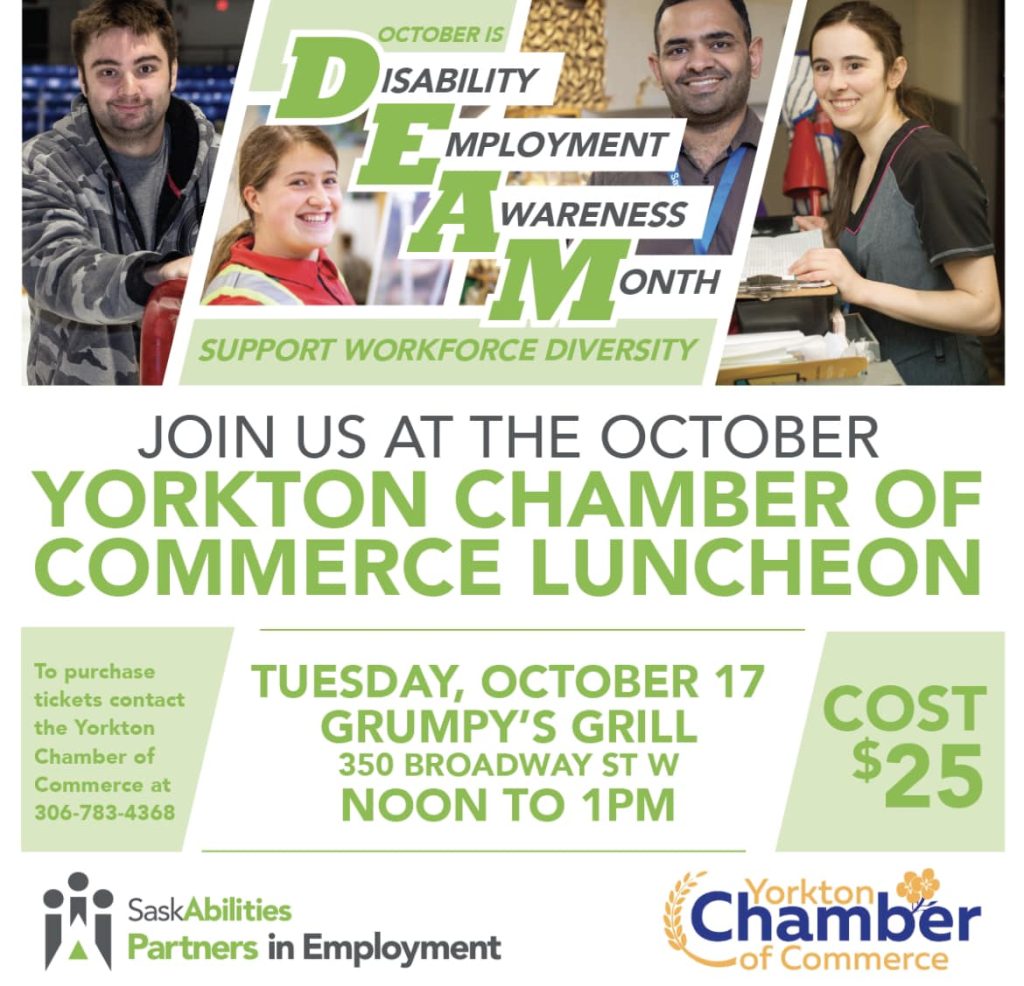 WHEN
October 11, 2023 12:00 pm – October 11, 2023 1:00 pm